Movie Recommendation - About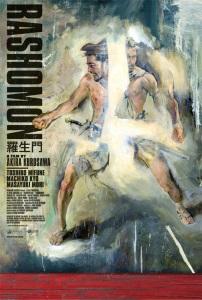 Rashomon (Rashômon) (1950)
Crime, Drama, Mystery
The rape of a bride and the murder of her samurai husband are recalled from the perspectives of a bandit, the bride, the samurai's ghost and a woodcutter.
Toshirô Mifune, Machiko Kyô, Masayuki Mori, Takashi Shimura
MetaScore: 98/100 IMDB Score: 8.2/10
Awards: Nominated for 1 Oscar. Another 9 wins & 4 nominations.
Similar Movies:
All movie posters and descriptions are sourced from http://www.omdbapi.com/ and are licended under CC BY-NC 4.0.