Movie Recommendation - About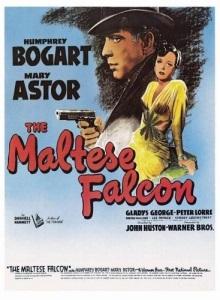 The Maltese Falcon (a.k.a. Dangerous Female) (1931)
Film-Noir, Mystery
A private detective takes on a case that involves him with three eccentric criminals, a gorgeous liar, and their quest for a priceless statuette.
Humphrey Bogart, Mary Astor, Gladys George, Peter Lorre
MetaScore: 96/100 IMDB Score: 8.0/10
Awards: Nominated for 3 Oscars. Another 4 wins.
Similar Movies:
All movie posters and descriptions are sourced from http://www.omdbapi.com/ and are licended under CC BY-NC 4.0.