Movie Recommendation - About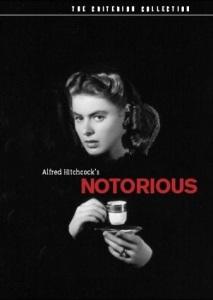 Notorious (1946)
Drama, Film-Noir, Romance, Thriller
A woman is asked to spy on a group of Nazi friends in South America. How far will she have to go to ingratiate herself with them?
Cary Grant, Ingrid Bergman, Claude Rains, Louis Calhern
MetaScore: 100/100 IMDB Score: 7.9/10
Awards: Nominated for 2 Oscars. Another 3 wins & 1 nomination.
Similar Movies:
All movie posters and descriptions are sourced from http://www.omdbapi.com/ and are licended under CC BY-NC 4.0.