Movie Recommendation - About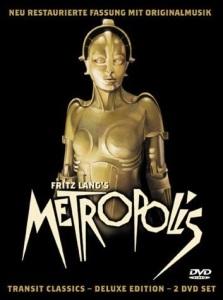 Metropolis (1927)
Drama, Sci-Fi
In a futuristic city sharply divided between the working class and the city planners, the son of the city's mastermind falls in love with a working class prophet who predicts the coming of a savior to mediate their differences.
Alfred Abel, Gustav Fröhlich, Rudolf Klein-Rogge, Fritz Rasp
MetaScore: 98/100 IMDB Score: 8.3/10
Awards: 6 wins & 5 nominations.
Similar Movies:
All movie posters and descriptions are sourced from http://www.omdbapi.com/ and are licended under CC BY-NC 4.0.