Movie Recommendation - About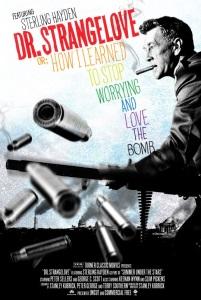 Dr. Strangelove or: How I Learned to Stop Worrying and Love the Bomb (1964)
Comedy
An insane general triggers a path to nuclear holocaust that a War Room full of politicians and generals frantically tries to stop.
Peter Sellers, George C. Scott, Sterling Hayden, Keenan Wynn
MetaScore: 97/100 IMDB Score: 8.4/10
Awards: Nominated for 4 Oscars. Another 13 wins & 7 nominations.
Similar Movies:
All movie posters and descriptions are sourced from http://www.omdbapi.com/ and are licended under CC BY-NC 4.0.