Movie Recommendation - About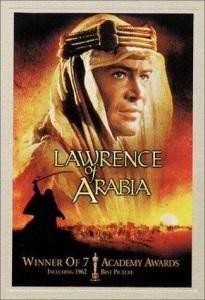 Lawrence of Arabia (1962)
Adventure, Biography, Drama, History, War
The story of T.E. Lawrence, the English officer who successfully united and led the diverse, often warring, Arab tribes during World War I in order to fight the Turks.
Peter O'Toole, Alec Guinness, Anthony Quinn, Jack Hawkins
MetaScore: 100/100 IMDB Score: 8.3/10
Awards: Won 7 Oscars. Another 23 wins & 14 nominations.
Similar Movies:
All movie posters and descriptions are sourced from http://www.omdbapi.com/ and are licended under CC BY-NC 4.0.