Movie Recommendation - About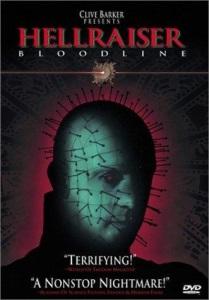 Hellraiser: Bloodline (1996)
Horror, Sci-Fi
In the 22nd century, a scientist attempts to right the wrong his ancestor created: the puzzle box that opens the gates of Hell and unleashes Pinhead and his Cenobite legions.
Bruce Ramsay, Valentina Vargas, Doug Bradley, Charlotte Chatton
MetaScore: 21/100 IMDB Score: 5.2/10
Awards: 1 win & 2 nominations.
Similar Movies:
All movie posters and descriptions are sourced from http://www.omdbapi.com/ and are licended under CC BY-NC 4.0.