Movie Recommendation - About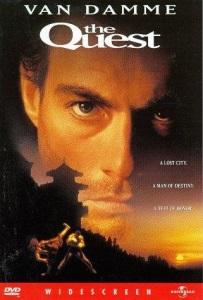 The Quest (1996)
Action, Adventure, Drama, Thriller
A group of gentlemen of fortune visits a legendary "Lost City", located in Tibet. They plan to steal a priceless statue "Golden Dragon" during the martial arts tournament.
Jean-Claude Van Damme, Roger Moore, James Remar, Janet Gunn
MetaScore: N/A/100 IMDB Score: 5.6/10
Awards: 1 nomination.
Similar Movies:
All movie posters and descriptions are sourced from http://www.omdbapi.com/ and are licended under CC BY-NC 4.0.