Movie Recommendation - About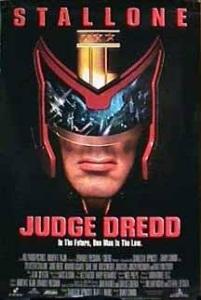 Judge Dredd (1995)
Action, Crime, Sci-Fi, Thriller
In a dystopian future, Joseph Dredd, the most famous Judge (a police officer with instant field judiciary powers), is convicted for a crime he did not commit and must face his murderous counterpart.
Sylvester Stallone, Armand Assante, Rob Schneider, Jürgen Prochnow
MetaScore: N/A/100 IMDB Score: 5.6/10
Awards: 2 wins & 5 nominations.
Similar Movies:
All movie posters and descriptions are sourced from http://www.omdbapi.com/ and are licended under CC BY-NC 4.0.