Movie Recommendation - About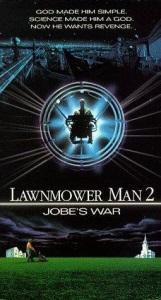 Lawnmower Man 2: Beyond Cyberspace (1996)
Action, Sci-Fi, Thriller
Jobe is resuscitated by Jonathan Walker. He wants Jobe to create a special computer chip that would connect all the computers in the world into one network, which Walker would control and ...
Patrick Bergin, Matt Frewer, Austin O'Brien, Ely Pouget
MetaScore: 29/100 IMDB Score: 2.5/10
Awards: 1 nomination.
Similar Movies:
All movie posters and descriptions are sourced from http://www.omdbapi.com/ and are licended under CC BY-NC 4.0.