Movie Recommendation - About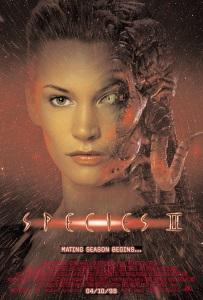 Species II (1998)
Action, Horror, Sci-Fi, Thriller
An astronaut gets infected with alien DNA during the first mission on Mars and runs amok on earth. Preston and Laura team up with a peaceful, genetically re-engineered Sil to track the monster down.
Michael Madsen, Natasha Henstridge, Marg Helgenberger, Mykelti Williamson
MetaScore: 19/100 IMDB Score: 4.4/10
Awards: 1 nomination.
Similar Movies:
All movie posters and descriptions are sourced from http://www.omdbapi.com/ and are licended under CC BY-NC 4.0.