Movie Recommendation - About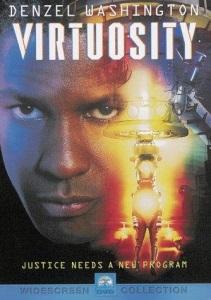 Virtuosity (1995)
Action, Crime, Sci-Fi, Thriller
When a virtual reality simulation created using the personalities of multiple serial killers manages to escape into the real world, an ex-cop is tasked with stopping its reign of terror.
Denzel Washington, Kelly Lynch, Russell Crowe, Stephen Spinella
MetaScore: 39/100 IMDB Score: 5.6/10
Awards: 1 nomination.
Similar Movies:
All movie posters and descriptions are sourced from http://www.omdbapi.com/ and are licended under CC BY-NC 4.0.