Movie Recommendation - About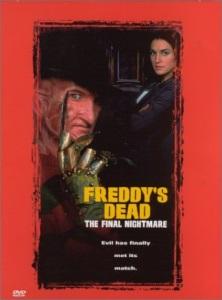 Freddy's Dead: The Final Nightmare (Nightmare on Elm Street Part 6: Freddy's Dead, A) (1991)
Fantasy, Horror
Dream-haunting Freddy Krueger returns once again to prowl the nightmares of Springwood's last surviving teenager, and of a woman whose personal connection to Krueger may mean his doom.
Robert Englund, Lisa Zane, Shon Greenblatt, Lezlie Deane
MetaScore: 39/100 IMDB Score: 4.9/10
Awards: 1 win & 4 nominations.
Similar Movies:
All movie posters and descriptions are sourced from http://www.omdbapi.com/ and are licended under CC BY-NC 4.0.