Movie Recommendation - About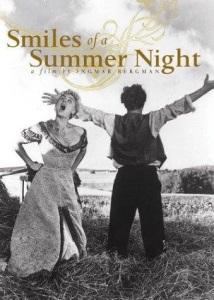 Smiles of a Summer Night (Sommarnattens leende) (1955)
Comedy, Romance
In Sweden at the turn of the century, members of the upper class and their servants find themselves in a romantic tangle that they try to work out amidst jealousy and heartbreak.
Ulla Jacobsson, Eva Dahlbeck, Harriet Andersson, Margit Carlqvist
MetaScore: N/A/100 IMDB Score: 7.8/10
Awards: Nominated for 3 BAFTA Film Awards. Another 2 wins & 2 nominations.
Similar Movies:
All movie posters and descriptions are sourced from http://www.omdbapi.com/ and are licended under CC BY-NC 4.0.