Movie Recommendation - About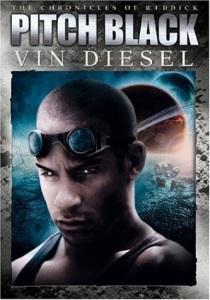 Pitch Black (2000)
Horror, Sci-Fi
A commercial transport ship and its crew are marooned on a planet full of bloodthirsty creatures that only come out to feast at night. But then, they learn that a month-long eclipse is about to occur.
Vin Diesel, Radha Mitchell, Cole Hauser, Keith David
MetaScore: 49/100 IMDB Score: 7.1/10
Awards: 2 wins & 9 nominations.
Similar Movies:
All movie posters and descriptions are sourced from http://www.omdbapi.com/ and are licended under CC BY-NC 4.0.