Movie Recommendation - About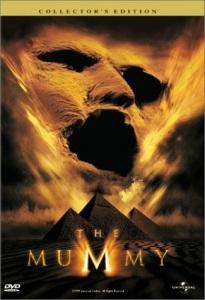 The Mummy (1999)
Action, Adventure, Fantasy
At an archaeological dig in the ancient city of Hamunaptra, an American serving in the French Foreign Legion accidentally awakens a mummy who begins to wreck havoc as he searches for the reincarnation of his long-lost love.
Brendan Fraser, Rachel Weisz, John Hannah, Arnold Vosloo
MetaScore: 48/100 IMDB Score: 7.0/10
Awards: Nominated for 1 Oscar. Another 5 wins & 23 nominations.
Similar Movies:
All movie posters and descriptions are sourced from http://www.omdbapi.com/ and are licended under CC BY-NC 4.0.