Movie Recommendation - About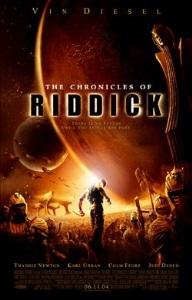 The Chronicles of Riddick (2004)
Action, Adventure, Sci-Fi, Thriller
The wanted criminal Richard Bruno Riddick (Vin Diesel) arrives on a planet called Helion Prime and finds himself up against an invading empire called the Necromongers, an army that plans to convert or kill all humans in the universe.
Vin Diesel, Colm Feore, Thandie Newton, Judi Dench
MetaScore: 38/100 IMDB Score: 6.7/10
Awards: 5 nominations.
Similar Movies:
All movie posters and descriptions are sourced from http://www.omdbapi.com/ and are licended under CC BY-NC 4.0.