Movie Recommendation - About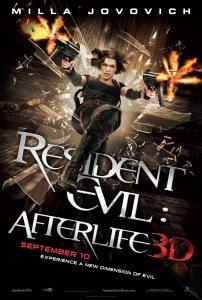 Resident Evil: Afterlife (2010)
Action, Adventure, Horror, Sci-Fi
While still out to destroy the evil Umbrella Corporation, Alice joins a group of survivors living in a prison surrounded by the infected who also want to relocate to the mysterious but supposedly unharmed safe haven known only as Arcadia.
Milla Jovovich, Ali Larter, Kim Coates, Shawn Roberts
MetaScore: 37/100 IMDB Score: 5.8/10
Awards: 2 wins & 8 nominations.
Similar Movies:
All movie posters and descriptions are sourced from http://www.omdbapi.com/ and are licended under CC BY-NC 4.0.