Movie Recommendation - About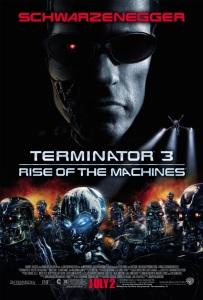 Terminator 3: Rise of the Machines (2003)
Action, Sci-Fi
A machine from a post-apocalyptic future travels back in time to protect a man and a woman from an advanced robotic assassin to ensure they both survive a nuclear attack.
Arnold Schwarzenegger, Nick Stahl, Claire Danes, Kristanna Loken
MetaScore: 66/100 IMDB Score: 6.3/10
Awards: 3 wins & 24 nominations.
Similar Movies:
All movie posters and descriptions are sourced from http://www.omdbapi.com/ and are licended under CC BY-NC 4.0.