Movie Recommendation - About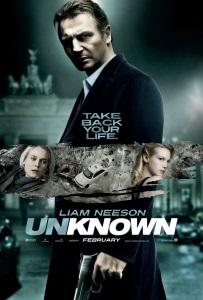 Unknown (2011)
Action, Mystery, Thriller
A man awakens from a coma, only to discover that someone has taken on his identity and that no one, (not even his wife), believes him. With the help of a young woman, he sets out to prove who he is.
Liam Neeson, Diane Kruger, January Jones, Aidan Quinn
MetaScore: 56/100 IMDB Score: 6.8/10
Awards: 3 nominations.
Similar Movies:
All movie posters and descriptions are sourced from http://www.omdbapi.com/ and are licended under CC BY-NC 4.0.