Movie Recommendation - About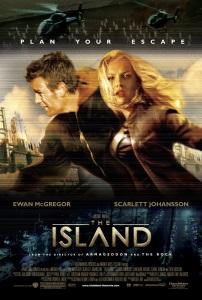 The Island (2005)
Action, Sci-Fi, Thriller
A man living in a futuristic sterile colony begins to question his circumscribed existence when his friend is chosen to go to the Island, the last uncontaminated place on earth.
Ewan McGregor, Scarlett Johansson, Djimon Hounsou, Sean Bean
MetaScore: 50/100 IMDB Score: 6.8/10
Awards: 1 win & 6 nominations.
Similar Movies:
All movie posters and descriptions are sourced from http://www.omdbapi.com/ and are licended under CC BY-NC 4.0.