Movie Recommendation - About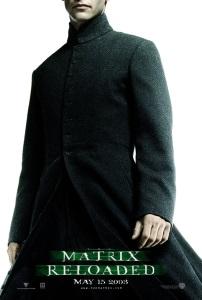 The Matrix Reloaded (2003)
Action, Sci-Fi
Neo and his allies race against time before the machines discover the city of Zion and destroy it. While seeking the truth about the Matrix, Neo must save Trinity from a dark fate within his dreams.
Ray Anthony, Christine Anu, Andy Arness, Alima Ashton-Sheibu
MetaScore: 62/100 IMDB Score: 7.2/10
Awards: 8 wins & 34 nominations.
Similar Movies:
All movie posters and descriptions are sourced from http://www.omdbapi.com/ and are licended under CC BY-NC 4.0.