Movie Recommendation - About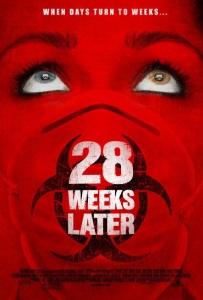 28 Weeks Later (2007)
Drama, Horror, Sci-Fi
Six months after the rage virus was inflicted on the population of Great Britain, the US Army helps to secure a small area of London for the survivors to repopulate and start again. But not everything goes according to plan.
Robert Carlyle, Rose Byrne, Jeremy Renner, Harold Perrineau
MetaScore: 78/100 IMDB Score: 7.0/10
Awards: 2 wins & 13 nominations.
Similar Movies:
All movie posters and descriptions are sourced from http://www.omdbapi.com/ and are licended under CC BY-NC 4.0.