Movie Recommendation - About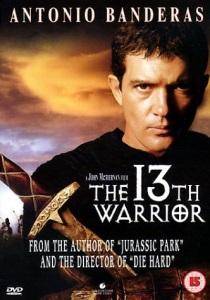 The 13th Warrior (1999)
Action, Adventure, History
A man, having fallen in love with the wrong woman, is sent by the sultan himself on a diplomatic mission to a distant land as an ambassador. Stopping at a Viking village port to restock on supplies, he finds himself unwittingly embroiled in a quest to banish a mysterious threat in a distant Viking land.
Antonio Banderas, Diane Venora, Dennis Storhøi, Vladimir Kulich
MetaScore: 42/100 IMDB Score: 6.6/10
Awards: 2 wins & 2 nominations.
Similar Movies:
All movie posters and descriptions are sourced from http://www.omdbapi.com/ and are licended under CC BY-NC 4.0.