Movie Recommendation - About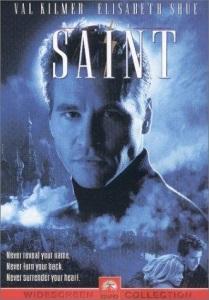 The Saint (1997)
Action, Adventure, Romance, Sci-Fi, Thriller
Simon Templar (The Saint), is a thief for hire, whose latest job to steal the secret process for cold fusion puts him at odds with a traitor bent on toppling the Russian government, as well as the woman who holds its secret.
Val Kilmer, Elisabeth Shue, Rade Serbedzija, Valeriy Nikolaev
MetaScore: 50/100 IMDB Score: 6.2/10
Awards: 1 win & 2 nominations.
Similar Movies:
All movie posters and descriptions are sourced from http://www.omdbapi.com/ and are licended under CC BY-NC 4.0.