Movie Recommendation - About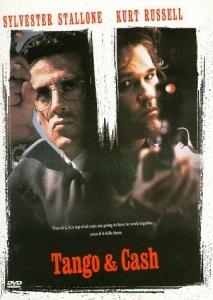 Tango & Cash (1989)
Action, Comedy, Crime, Thriller
Framed by their ruthless arch-nemesis, a mismatched LAPD crime-fighting duo has to put its differences aside to even the score with the evil kingpin who put them behind bars once and for all.
Sylvester Stallone, Kurt Russell, Teri Hatcher, Jack Palance
MetaScore: 41/100 IMDB Score: 6.4/10
Awards: 3 nominations.
Similar Movies:
All movie posters and descriptions are sourced from http://www.omdbapi.com/ and are licended under CC BY-NC 4.0.