Movie Recommendation - About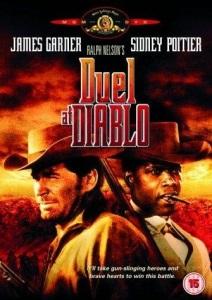 Duel at Diablo (1966)
Drama, Thriller, Western
In Apache territory, a supply Army column heads for the next fort, an ex-scout searches for the killer of his Indian wife, and a housewife abandons her husband in order to rejoin her Apache lover's tribe.
James Garner, Sidney Poitier, Bibi Andersson, Dennis Weaver
MetaScore: N/A/100 IMDB Score: 6.6/10
Awards: 1 nomination.
Similar Movies:
All movie posters and descriptions are sourced from http://www.omdbapi.com/ and are licended under CC BY-NC 4.0.