Movie Recommendation - About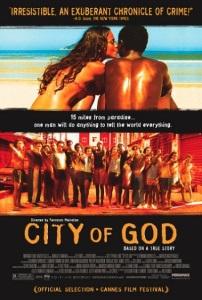 City of God (Cidade de Deus) (2002)
Crime, Drama
In the slums of Rio, two kids' paths diverge as one struggles to become a photographer and the other a kingpin.
Alexandre Rodrigues, Leandro Firmino, Phellipe Haagensen, Douglas Silva
MetaScore: 79/100 IMDB Score: 8.6/10
Awards: Nominated for 4 Oscars. Another 75 wins & 44 nominations.
Similar Movies:
All movie posters and descriptions are sourced from http://www.omdbapi.com/ and are licended under CC BY-NC 4.0.