Movie Recommendation - About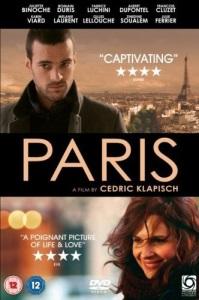 American in Paris, An (1951)
Comedy, Drama, Romance
A ex-dancer has a heart problem and even with a transplant, he may still only have a few months to live. Time's spent looking at people/life in Paris from his balcony. His single mom sister moves in with her 3 kids to look after him.
Fabrice Luchini, Romain Duris, Joffrey Platel, Mélanie Laurent
MetaScore: 68/100 IMDB Score: 6.8/10
Awards: 3 nominations.
Similar Movies:
All movie posters and descriptions are sourced from http://www.omdbapi.com/ and are licended under CC BY-NC 4.0.