Movie Recommendation - About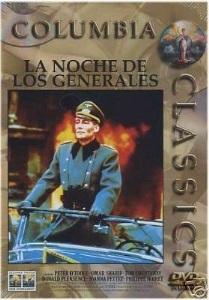 The Night of the Generals (1967)
Crime, Drama, Mystery, Thriller, War
In 1942, a Polish prostitute and German Agent is murdered in Warsaw. Suspicion falls on three Generals, and Major Grau (Omar Sharif) of German Intelligence seeks justice which ends up taking decades.
Peter O'Toole, Omar Sharif, Tom Courtenay, Donald Pleasence
MetaScore: N/A/100 IMDB Score: 7.3/10
Awards: 1 win.
Similar Movies:
All movie posters and descriptions are sourced from http://www.omdbapi.com/ and are licended under CC BY-NC 4.0.