Movie Recommendation - About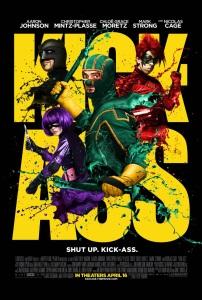 Kick-Ass (2010)
Action, Adventure, Comedy, Crime
Dave Lizewski is an unnoticed high school student and comic book fan who one day decides to become a superhero, even though he has no powers, training or meaningful reason to do so.
Aaron Taylor-Johnson, Garrett M. Brown, Evan Peters, Deborah Twiss
MetaScore: 66/100 IMDB Score: 7.6/10
Awards: 19 wins & 61 nominations.
Similar Movies:
All movie posters and descriptions are sourced from http://www.omdbapi.com/ and are licended under CC BY-NC 4.0.