Movie Recommendation - About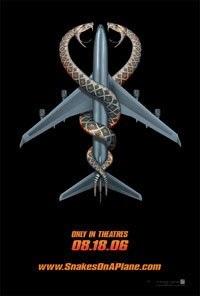 Snakes on a Plane (2006)
Action, Comedy, Crime, Thriller
An F.B.I. Agent takes on a plane full of deadly venomous snakes, deliberately released to kill a witness being flown from Honolulu to Los Angeles to testify against a mob boss.
Samuel L. Jackson, Julianna Margulies, Nathan Phillips, Rachel Blanchard
MetaScore: 58/100 IMDB Score: 5.4/10
Awards: 3 wins & 7 nominations.
Similar Movies:
All movie posters and descriptions are sourced from http://www.omdbapi.com/ and are licended under CC BY-NC 4.0.