Movie Recommendation - About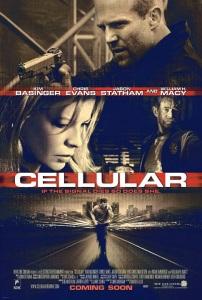 Cellular (2004)
Action, Crime, Thriller
A young man receives an emergency phone call on his cell phone from an older woman. The catch? The woman claims to have been kidnapped; and the kidnappers have targeted her husband and child next.
Caroline Aaron, Kim Basinger, Brenda Ballard, Will Beinbrink
MetaScore: 60/100 IMDB Score: 6.5/10
Awards: 2 nominations.
Similar Movies:
All movie posters and descriptions are sourced from http://www.omdbapi.com/ and are licended under CC BY-NC 4.0.