Movie Recommendation - About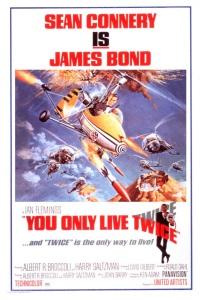 You Only Live Twice (1967)
Action, Adventure, Thriller
Secret Agent James Bond and the Japanese Secret Service must find and stop the true culprit of a series of space hijackings, before war is provoked between Russia and the United States.
Sean Connery, Akiko Wakabayashi, Mie Hama, Tetsurô Tanba
MetaScore: 61/100 IMDB Score: 6.9/10
Awards: Nominated for 1 BAFTA Film Award. Another 2 wins & 2 nominations.
Similar Movies:
All movie posters and descriptions are sourced from http://www.omdbapi.com/ and are licended under CC BY-NC 4.0.