Movie Recommendation - About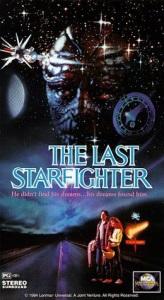 The Last Starfighter (1984)
Action, Adventure, Sci-Fi
Video game expert Alex Rogan finds himself transported to another planet after conquering The Last Starfighter video game only to find out it was just a test. He was recruited to join the team of best starfighters to defend their world from the attack.
Kay E. Kuter, Dan Mason, Lance Guest, Dan O'Herlihy
MetaScore: 67/100 IMDB Score: 6.8/10
Awards: 4 nominations.
Similar Movies:
All movie posters and descriptions are sourced from http://www.omdbapi.com/ and are licended under CC BY-NC 4.0.