Movie Recommendation - About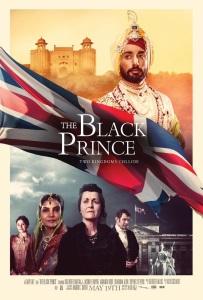 The Black Prince (2017)
Drama, History
'The Black Prince' is a story of Queen Victoria and the Last King of Punjab, Maharajah Duleep Singh. His character as it evolves, torn between two cultures and facing constant dilemmas as a result. His relationship with Queen Victoria will be the most impactful relationship in the film, the Queen representing the English culture he was drawn into. The Black Prince begins a lifelong struggle to ...
Satinder Sartaaj, Amanda Root, Jason Flemyng, Shabana Azmi
MetaScore: 26/100 IMDB Score: 6.6/10
Awards: 12 wins.
Similar Movies:
All movie posters and descriptions are sourced from http://www.omdbapi.com/ and are licended under CC BY-NC 4.0.