Movie Recommendation - About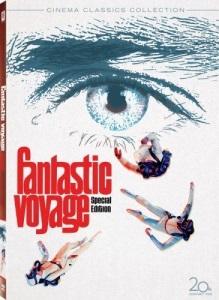 Fantastic Voyage (1966)
Adventure, Family, Sci-Fi
A scientist is nearly assassinated. In order to save him, a submarine is shrunken to microscopic size and injected into his blood stream with a small crew. Problems arise almost as soon as they enter the bloodstream.
Stephen Boyd, Raquel Welch, Edmond O'Brien, Donald Pleasence
MetaScore: 72/100 IMDB Score: 6.8/10
Awards: Won 2 Oscars. Another 2 wins & 6 nominations.
Similar Movies:
All movie posters and descriptions are sourced from http://www.omdbapi.com/ and are licended under CC BY-NC 4.0.