Movie Recommendation - About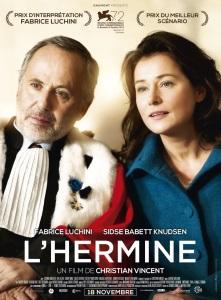 Courted (2015)
Comedy, Crime, Drama, Romance
Michel Racine is a feared president of Assize Court, as strict with himself as with others. Everything changes when he meets again Ditte when she's selected as a juror in a criminal trial over which he presides.
Fabrice Luchini, Sidse Babett Knudsen, Eva Lallier, Corinne Masiero
MetaScore: 47/100 IMDB Score: 6.6/10
Awards: 3 wins & 5 nominations.
Similar Movies:
All movie posters and descriptions are sourced from http://www.omdbapi.com/ and are licended under CC BY-NC 4.0.