Movie Recommendation - About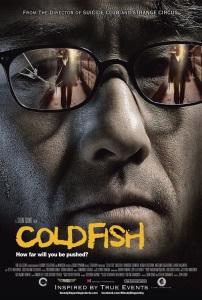 Cold Fish (Tsumetai nettaigyo) (2010)
Comedy, Crime, Drama, Horror, Thriller
The lives of a bored suburban couple are changed forever when a seemingly nice old man gives their daughter a job at his fish store, and soon his gruesome hobbies are bought to light.
Mitsuru Fukikoshi, Denden, Asuka Kurosawa, Megumi Kagurazaka
MetaScore: 66/100 IMDB Score: 7.1/10
Awards: 5 wins & 2 nominations.
Similar Movies:
All movie posters and descriptions are sourced from http://www.omdbapi.com/ and are licended under CC BY-NC 4.0.