Movie Recommendation - About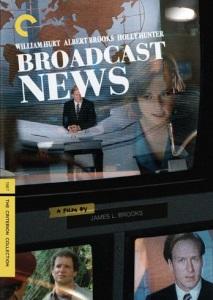 Broadcast News (1987)
Comedy, Drama, Romance
Take two rival television reporters: one handsome, one talented, both male. Add one Producer, female. Mix well, and watch the sparks fly.
William Hurt, Albert Brooks, Holly Hunter, Robert Prosky
MetaScore: 84/100 IMDB Score: 7.2/10
Awards: Nominated for 7 Oscars. Another 15 wins & 17 nominations.
Similar Movies:
All movie posters and descriptions are sourced from http://www.omdbapi.com/ and are licended under CC BY-NC 4.0.