Movie Recommendation - About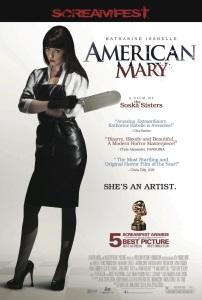 American Mary (2012)
Drama, Horror
The allure of easy money sends Mary Mason, a medical student, into the world of underground surgeries which ends up leaving more marks on her than her so called "freakish" clients.
Katharine Isabelle, Antonio Cupo, Tristan Risk, David Lovgren
MetaScore: 46/100 IMDB Score: 6.3/10
Awards: 15 wins & 9 nominations.
Similar Movies:
All movie posters and descriptions are sourced from http://www.omdbapi.com/ and are licended under CC BY-NC 4.0.