Movie Recommendation - About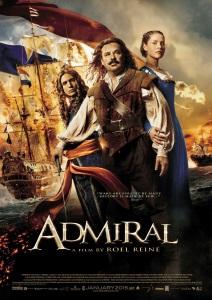 Admiral (2008)
Action, Adventure, Biography, Drama, History
When the young republic of The Netherlands is attacked by England, France, and Germany, and the country is on the brink of civil war, only one man can lead the country's strongest weapon, the Dutch fleet: Michiel de Ruyter (Frank Lammers).
Frank Lammers, Sanne Langelaar, Barry Atsma, Lieke van Lexmond
MetaScore: N/A/100 IMDB Score: 7.0/10
Awards: 2 wins & 4 nominations.
Similar Movies:
All movie posters and descriptions are sourced from http://www.omdbapi.com/ and are licended under CC BY-NC 4.0.